Shop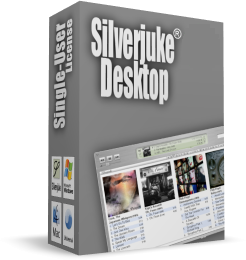 Silverjuke Desktop Licence
This licence allows one single user to use Silverjuke on any number of computers for only 29 EUR.
This is the most common licence for all home users. Commercial and/or public use is not possible with this licence.

Prices incl. 19% tax if necessary. You already have a Silverjuke licence? Click here for free updates and for substitute keys ...